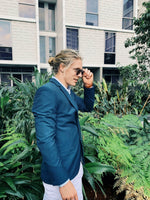 Dean Watling - Founder
Where did the passion start?
"It dates back to my first ever bet placed by my father in the 2010 Melbourne Cup where he had a $6 trifecta on So You Think, Amercain and Maluckyday. From there a mighty mare by the name of Winx came along and I was hooked"
What are your strengths?
I find my strengths in identifying horses out of the barrier trials/ jump-outs while also arrowing in on strong historical profiles with exposed form. Whether it's a un-raced 2yo/ 3yo or exposed horses who have taken large improvement between preps, these are the main edge I find against the market. 
I like to identify and anticipate the ability of these horses and find a real edge on the aspects that data can't find. Using my eye and honed skill on watching these trials/ jump-outs and cross referencing this with the data. I base majority of my bets off of a black book system. It's very important to profile horses, stick to your process and then turn that into profit. 
What do you enjoy about Horse Racing?
There is nothing more I enjoy then putting in all the hard work and hours on form and tipping friends and family into some nice priced winners, you can have a losing day on the punt but get a message from a friend thanking you for a winner tip and all of the frustration fades away.
Join Dean Today
How It Works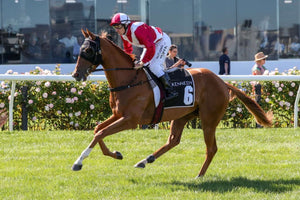 Select Your Plan
Select between three subscription options of; Monthly, Quarterly and Yearly. These are all tailored to suit individuals with a value for money proposition.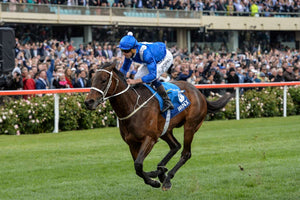 Our Detailed Analysis
Once you have selected your preferred subscription Dean will provide you with a weekly; Saturday Sydney - Weekly Sydney Staking Plans -Weekly Sydney Trial Report - Detailed Updated Results Spreadsheet - Weekend Review Of Sydney + Melbourne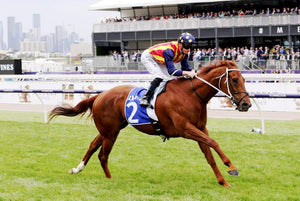 Check Your Inbox
Dean will then issue you with all content through Telegram Group in the form of a PDF. A weekly routine will be established and all content will be clear and easy to follow.
Testimonials
Thanks Dean for the great service since subscribing to The Barrier Attendant. I love the Trial Files report and black book them all, staking strategy is always personal and following your staking of % units is certainly paying off. More disciplined.The Telegram group is very loud and positive and a fun way for punters to connect.Been involved in a few services over many years and Dean Watling aka The Barrier Attendant is certainly one I am enjoying immensely.

Darren Hayes
It is great to receive your tips all with your rationale behind making the horse a bet. The betting unit strategy is very helpful with money management.Your trial reports and insights are very helpful in setting up a black book for future winners and the chat group is also a source of winners and fun with like minded people. I would recommend The Barrier Attendant Service to any serious punter and with all selections sent by the telegram app it is very convenient.

Craig Jones
Dean does the Barrier Trials. I receive an update on them weekly - fortnightly with a notification before they race - with comments & staking The truth is I now don't operate without his advice - there is not a service that gets near The Barrier Attendant.

If you are a Fair Dinkum Punter do yourself a favour - get on board and see for yourself.

Clark Maccormack
Dean has created a great little community within TBA, the chats are a lot of fun and the rundown on races /  staking plans are of great value and very insightful and have improved my betting strategy tenfold.. I have joined a few punting subs in the past but this is the only one I have ever renewed …

TBA tips have made me look like a king in my bet with mates group haha

Brayden Crabb
Thanks for the great service, Deano.

Not only does Deano explain why he has tipped something, he also gives an indication of whether he think a horse will firm or drift, giving a better of opportunity of getting the best odds, half the battle. 

The group chat has good crew, lots of valuable information and a little banter, its great riding the winners home together. Deano also provides more information on what he looks for before tipping a horse, helping to boost everyone's punting IQ. Also, if you like another runner throw in into the chat and get a few thoughts, including Deano's opinion, before you bet. 

And plenty of winners to boot.

Clinton McLean
Great Stuff Deano love your work mate, wish the very best.

Geoff Thompson